Our lowest priced package aimed at organizations who desire a Web presence but who do not require a domain name of their own.

Available to all 501(c)(3) non-profit organizations and other not for profit organizations.

Our most popular plan featuring more options and features for the optimal Web site solution.

For our most demanding Web clients who contract with us for site maintenance. Includes one hour turn time on minor site updates.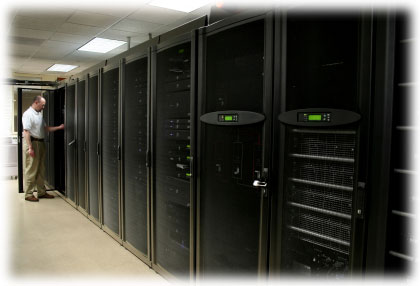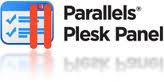 Our Non-profit, Small Business and Commercial accounts include Plesk, a comprehensive control panel solution used by leading hosting providers worldwide for shared, virtual and dedicated hosting. The control panel is designed to simplify the management and administration of web sites.
Ribbon Rail Productions co-locates it's servers in a new AAA-rated building managed by Ntirety / NetNation. Ntirety / NetNation has built a mission critical Internet Data Center to provide world-class hosting for our customers. To ensure the fastest and most reliable routing of traffic, we have multiple connections to major Internet backbone carriers with OC-12 and Gigabit Ethernet connections using the BGP-4 routing protocol. The Ntirety / NetNation Internet Data Center is built with N+1 redundancy throughout, including multiple HVAC systems and redundant power. Every month, the backup diesel generators are tested to make sure they are in proper functioning order in case of power grid failure. The Internet Data Center's physical security is entrusted to 24x7x365 live monitoring, CCTV, and biometric access control system.
Data Center

Network

Brand new, state-of-the-art facilities located in
a AAA-rated building

Dual electrical grid connections from independent
substations

Internally redundant, bypassable 250 kVA UPS
systems

Dedicated backup generator with manual bypass to
second non-dedicated backup generator in the event of generator failure

Fault-tolerant 600V air conditioning system with
humidity regulation

Air conditioning units and pumps connected to
generator power for unlimited runtime in the event of utility power failure

Stratified air flow design for increased cooling
efficiency and reduced energy costs

Non-service-affecting FM-200(r) Fire Suppression
System with multiple zones, central control, and connectivity to the building fire system

Dedicated backup generator with manual bypass to
second non-dedicated backup generator in the event of generator failure

Infrastructure built to comply with seismic
code

Fully redundant core switches, routers, and load
balancers, utilizing 802.1w rapid spanning tree protocol (RSTP) for split-second failover and high
availability

Multiple GigE backbone trunks for fast network
performance and traffic spike tolerance

100% uptime guarantee (with specific SLA)

24 x 7 environment and network monitoring and
response

Multiple, fault-tolerant upstream fiber
connections

Burstable and uncapped bandwidth to every
customer, at a minimum connection speed of 100 Mbps

Broadcast and internal (non-Internet) traffic is
unmetered!

Multi-homed network with BGP-advertised address
space and connections to multiple Tier-1 providers


2 x GigE (Big Pipe, Level 3)

1 x OC-12 (MCI)

1 x 100 Mbps (VAIX)


Latency-optimized routing with excellent
connectivity to Canada, U.S., and Europe.